Hello! I'm Josh — a designer based in SF and NY.
scroll down a bit, yeah?
Let's start with my literal beginning. I was born just outside of Pittsburgh, PA at the tail end of the 80s. From an early age I developed a penchant for overalls, and yes, eventually grew into my large head.
Growing up as a middle child taught me lots of things, like the art of compromise and how to eat my dinner quickly. It also helped me understand the values of community, connection, and creativity — the alliterative space of which I've spent my adulthood exploring.
I studied chemical engineering at the Pennsylvania State University.
When my mind wasn't occupied with visions of chemical equations and calculus problems, I helped lead a STEM outreach program for girls in K-12 (Engineering Ambassadors) and organize an opening ceremony for 15,000 people as part of the world's largest student run philanthropy (THON). I also pretended to understand what was happening at football games each Saturday.
After graduating in 2011, I joined Air Liquide (literally translates to liquid air) a French industrial air gas company. During these two years, I tried out four very different roles. From being a plant engineer in a town of 323 people, to learning the ins and outs of a P&L.
In my final role at Air Liquide, I was focused understanding with it would take to innovate within a large organization. This took the shape of ALbee Professional – a two year long project to help better serve craftspeople.
Launching ALbee Professional in the United States was my first true experience with design and innovation. I was easily hooked, and started to focus my energy on helping others discover what makes them feel creative and innovative.
Launching something like ALbee was fucking hard — largely because I had no idea what I was doing. Once the pilot was in the market and collecting feedback, I had time to reflect and put together a talk about my experience for TEDx. This was a super exhilarating and terrifying way to share what I'd learned to help others in the same position.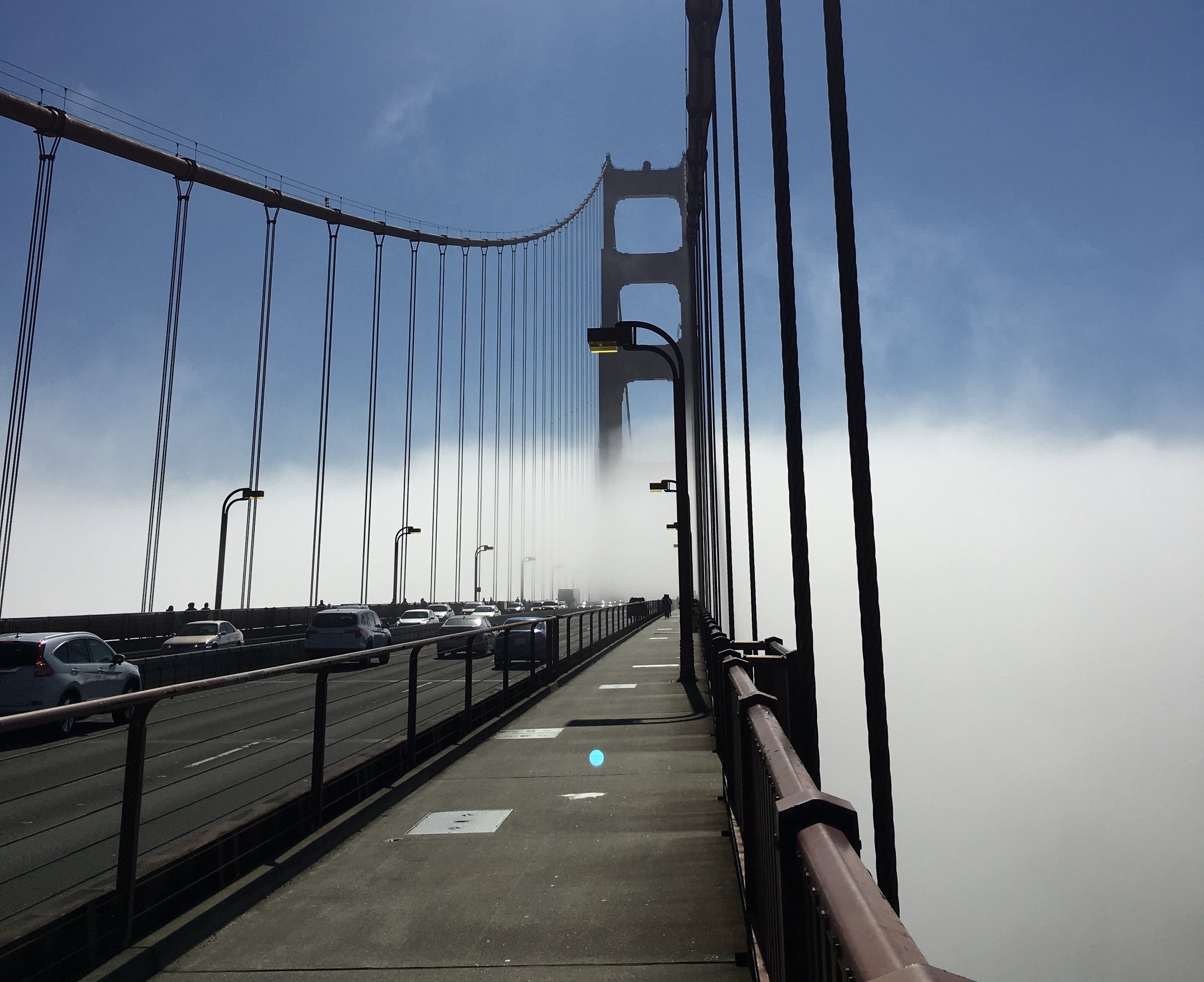 And then moved my life to San Francisco.
The event, Sonder, was based on the realization that each random passerby is living a life as vivid, full, and complex as your own — populated with their own ambitions, dreams, friends, routines, worries, and inherited craziness.
We built an immersive experience for 200 strangers to explore this idea. For one evening at The Laundry in the Mission District of San Francisco, these strangers from across communities showed up in the hopes of making space for real connection.
This evening included eight unique experiences such as: Fata Organa: an intimate room where eight strangers share stories centered around a series of personal questions, La Gaudière: a blindfolded, 360 degree sound immersion, and Keta: a museum of human insignificance.
Early into 2018, I dove deeper into the spaces of community, creativity, and connection. Having learned a great deal from Sonder, my time at IDEO, and a great deal of my own personal growth over the years, I felt the need for change.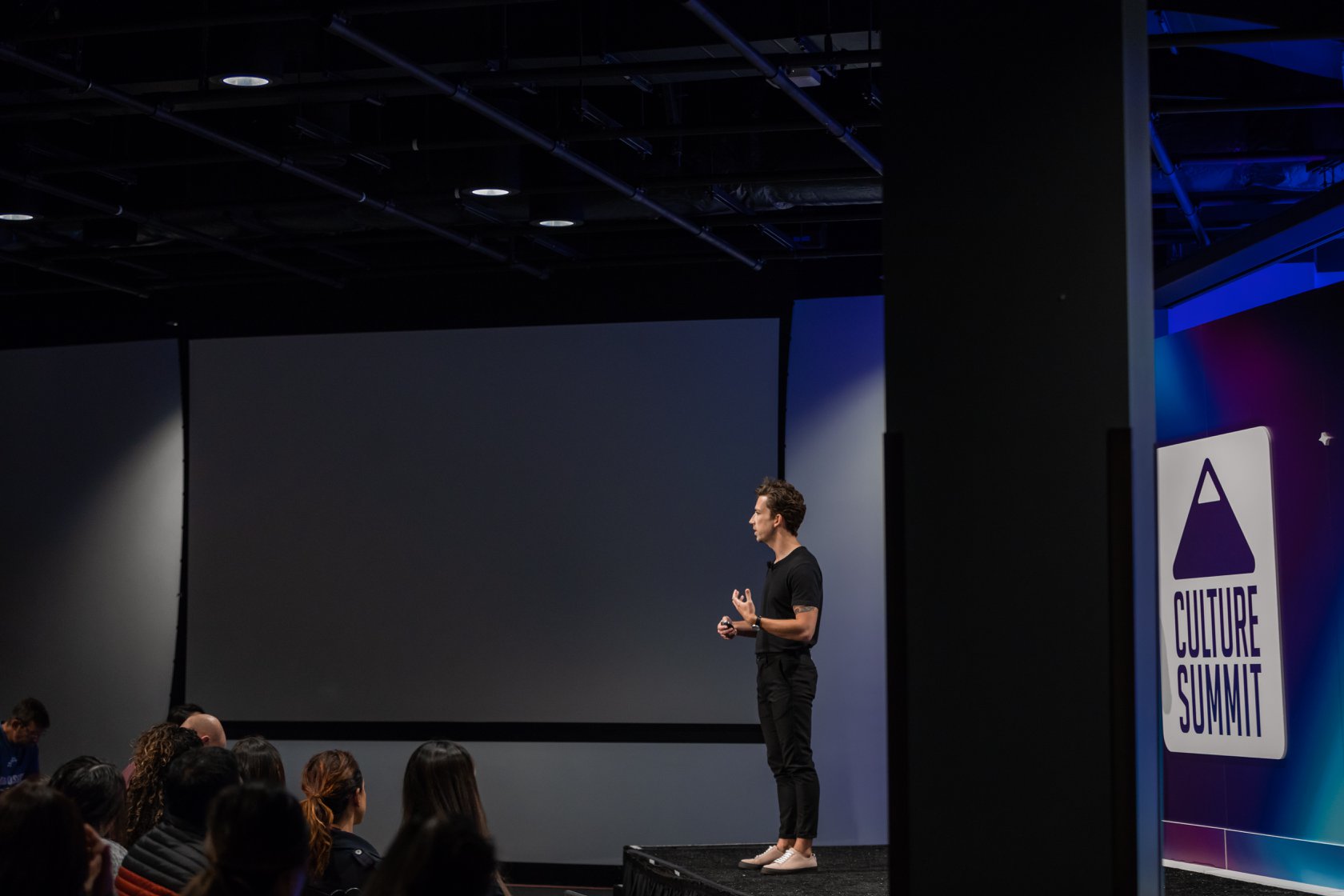 I gave a talk about my work at IDEO and took the leap into freelancing.
Leaving IDEO afforded me the moment of pause to step back from the day-to-day and reconsider how I wanted to spend my time (you know, that one things we can only spend and never get back). Since then I've traveled via train to meet old friends, dove into hobbies like sewing and film photography, built the beginnings of another immersive experience, and spent time with the people who matter most to me.
Today, I'm living on both coasts helping lead creative teams and projects.
Splitting my time across New York and San Francisco has been an exciting way to explore a variety of people and roles. From fast to slow, innovative to old school, always anchored in design. Follow my latest exploration through my accounts below.